CONCRETE REMAINING SERVICE LIFE
CONCRETE REMAINING SERVICE LIFE
Reinforcement corrosion of concrete structures is mainly caused by:
– Chloride Ion Content; This is possible in near sea structures or high in salt enviroments.
– Carbonation; Possible in Urban areas with high percentage of Carbon Dioxide.
The Service life of a structure can be estimated by evaluating the ingress of Chlorides and Carbon Dioxide. By applying specialized in-place testing methods, the remaining years before the corrosion process takes off in the reinforcement of the structure.
CLORIDE ION CONTENT
DETERMINATION
Determination of Chloride Ion Content in Concrete. Cause of Corrosion.
Read more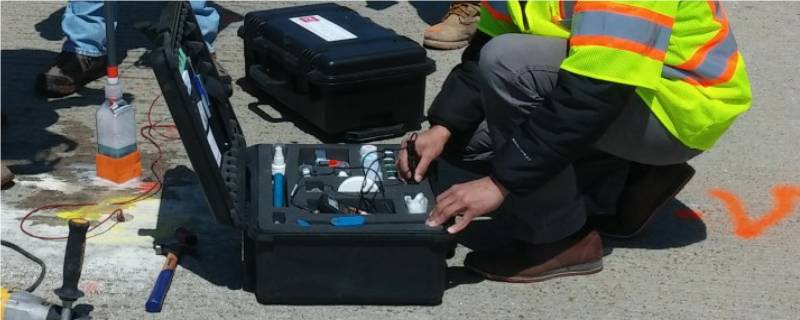 CARBONATION ASSESSMENT
Carbonation profile in concrete structures. Cause of corrosion.
Read more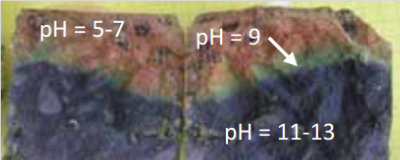 ESTIMATION OF
REMAINING YEARS BEFORE CORROSION
Estimation of the remaining time of the structure based on the Chloride Ion Profile
Read more